Dumb phones offer some advantages over smartphones such as longer battery life, ruggedness and more. Find below the best dumb phones in 2023 gotten from extensive research and review.
1. Nokia 3310 3G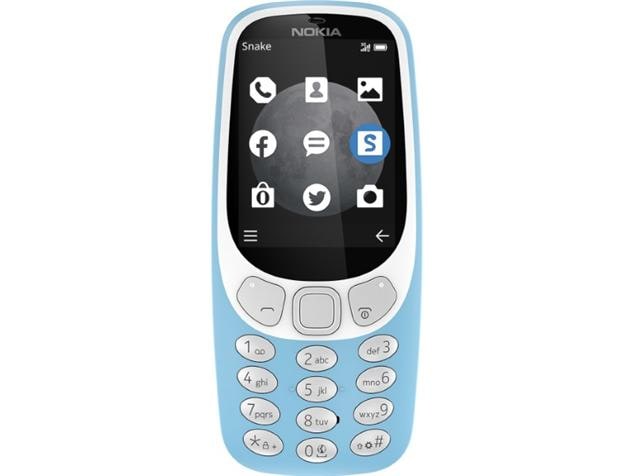 It's quite similar to the original ever durable Nokia 3310 but in a new style and with much better features. While you won't get that same old durability with this new version, there are still countless upsides to it. The phone is compatible with 3G cellular technology for the fastest and most stable calls and text messages. You can also keep yourself busy playing the ever-classy Snake on it.
Features
128MB storage
2.0MP camera
Android OS
2.4" display
Bluetooth 2.1
Single SIM unit
Colored UI
0.5lbs
Pros
Offers Colored Android UI
Impressive outdoor performance
Compatible with hands-free operation through Bluetooth
Long-lasting standby
Up to 32GB MicroSD support
Supports the classic Snake 2.0
Cons
Not 4G cellular
The camera feature is mostly pointless
Price: View on Amazon
2. Caterpillar CAT B30

B30 from Caterpillar is relatively expensive, on another hand, its construction is pure excellence. It supports up to 128GB of additional storage in addition to its original 1GB storage. Another unique feature is the support of Dual SIM. Unfortunately, it doesn't support all 3G networks like CDMA.
Features
IP67 certified
2" screen
Dual Mini-SIM
Bluetooth 2.0
240 hours standby
3.7 ounces
Pros
Simple and easy-to-use UI
Quality ruggedness and durability
Supports Bluetooth
Premium price for value
Cons
No cameras
Doesn't support 4G or CDMA
Price: View on Amazon
3. ZTE Cymbal Z-320
While it doesn't boast of a waterproof or rugged design, Cymbal Z-320 gets its worth from its other features. There is an impressive 2.8" screen and 1" external OLED. Not only does the phone come with Bluetooth; it uses one of the latest, which is Bluetooth 4.1. You can also enjoy GSM cellular at up to 4G LTE.
Features
Flip design
2MP camera
5 hours talk time
Camcorder and radio
Pros
Uses the latest GSM and Bluetooth technology
Micro-SIM compatibility
Two years of warranty
Fantastic display technology
Cons
Low camera quality
Some software glitches
Price: View on Amazon
4. Nokia 8110 TA-1059
While it can only boast of supporting 4GB MicroSD max, Nokia 8110 is still an excellent dumb phone for anyone. It uses a reimagined Android OS and works with most 3G cellular providers. The battery capacity is a similarly impressive 1500mAh that can last hundreds of hours on standby. Unfortunately, its GSM performance is incompatible with CDMA carriers and 4G LTE, especially in the US.
Features
512MB storage
TFT 2.45" display
Snapdragon 205 dual-core CPU
LED flash
2MP camera
4.16ounces
Pros
Supports 4G LTE in some places
Cool design
Reliable battery quality
TFT display for better outdoor performance
Cons
Only compatible with AT&T 4G in the US
Low external memory support
Price: View on Amazon
5. Plum Rugged 4G E700blk
While Plum E700blk does come at a relatively higher price, its stellar features make it more than worth the price. The Phone's IP 68 water and shock proofing makes it an ideal choice for rugged use and outdoor explorations. Its 900 hours standby is similarly remarkable, and its support of 4G GSM assures you premium call quality.
Features
1700mAh
One-year warranty
128MB storage
Bluetooth 2.1
5MP rear and 2MP selfie cameras
2.4" display
Pros
Supports up to 32GB MicroSD
Compatible with Bluetooth speakers and microphone
Extremely durable and rugged
Simplistic UI
Cons
Limited MMS capacity
Some false advertising
Price: View on Amazon